We are seeing problems with our streaming pop-up on Firefox, and it is not only with our radio station audio. Others are having the same trouble. Mozilla.org has been informed and should get it fixed. In the meantime please try us on Chrome, Internet Explorer, or Safari browsers.  2/7/2015
Our engineers have fixed this problem on a new player that will be released next Monday. 28/2015
We contract with IRDB.fm for our internet streaming service. The company has been working on a major upgrade of the service since Spring. There was a hard deadline of November 15th to get most operations functional.
IRDB.fm has met that deadline substantially.  We do have a new streaming server in place that is much more reliable. It will be able to handle much heavier traffic with the load distributed across three servers.
Please don't hesitate to contact us if you are having trouble getting our stream. Our contact info is here: Contact Us
When you are on this website, you can always click the LISTEN LIVE button to run the pop-up player.
---
If you have previously installed our mobile app on your phone it should have already updated automatically to the new version.
This is true for both iOS and Android smartphones.  If it did not work on your phone previously, please try it again. It should now work.
To install our mobile app on you smartphone for the first time:
Use the browser on your phone to open our website kswzlp.com.  Next, browser to the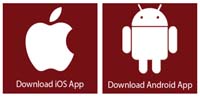 lower part of the page where you will see icons representing the Apple and Andoid operating systems. Click on the appropriate OS for your phone. This will take you to the our app download page within the respective app store. If you have an iPhone you may need to have the password for the app store handy.  Follow the prompts to install the app.
Some models of Smart Phones that are greater than 4 years old may not be supported by the new mobile apps.  We really regret that we can't support every device. Our stream is registered with several services who offer mobile apps. You can use those to listen to The Sword. See the bottom of this page for the link.
There will be features added to the mobile apps from time to time. Those updates should install automatically.
---
Internet Radios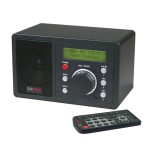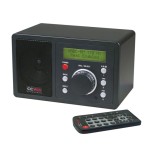 Those using  CC WiFi Internet Radio have several new streams to listen to The Sword. The original stream is now defunct. If you need to switch to one of the new streams read these instructions.
---
With the major update to our streaming service listeners can access The Sword on over 100 platforms. That means just about any way you like to listen to radio you can listen to The Sword.

Say, "Alexa, play KSWZ."

Say, "OK, Google, Play KSWZ."

TuneIn carries our stream and can be accessed on over 100 platforms; smart phones, cars radios, computers, tablets, televisions. Anyway you can access TuneIn, you can access The Sword, and make us one of your favorites.
I find the Radio Garden to be a particularly fun service for internet radio.